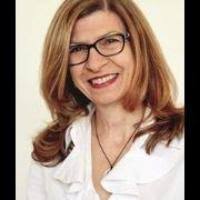 Trobe University, School of Allied Health, Melbourne, Australia.
Title: LIPID METABOLOMICS AND RESPIRATORY FUNCTION IN CHILDREN WITH MILD-ASTHMA PHENOTYPE
Biography
Biography: M M Papamichael
Abstract
INTRODUCTION There has been a global surge in allergic disease with asthma control being sub-standard
and challenging in children (1,2,3). Better diagnostic techniques, more effective therapeutic procedures could reduce
asthma morbidity in children (4). Lipid metabolomics can be applied to identify predictive biomarkers and novel pathogenic pathways for complex chronic diseases including asthma, along with disease progression and therapeutic response (5). We investigated the correlation between plasma fatty acids (FA) and respiratory function
as biomarkers of the mild-asthma phenotype.
METHODS
Study design: Cross-sectional
Subjects: 64 mild-asthmatic children, 5-12 y.o
Sex: 52% ♂, 48% ♀ (mean age: 8.0 ± 2.0 y.o)
Recruitment: Pediatric clinic, Athens, Greece.
Assessments:
Respiratory function-Spirometry, FeNO
Plasma FA concentrations -GC-MS.
Adiposity-BMI (kg/m2) (6)
Statistics: Spearman's (r), P significant at 5%
RESULTS
25 unique plasma FA identified in mild- asthmatic children (Fig 1)
16 significant correlations (r) between FA & lung function:
Negative r between linoleic, oleic, cis-11-eicosenoic, hepatadecanoic, total (MUFA, PUFA, Ω6) and spirometry (FEV1, FEV1/FVC, PEF, FEF25-75%); positive between erucic and PEF; palmitoleic, nervonic and FeNO.
7 significant correlations based on BMI category
In overweight/obese group positive r for linoleic and FEV1/FVC; palmitoleic and oleic with FeNO; and negative r with cis-11-eicosenoic and FEV1/FVC.
.
CONCLUSION
Lipid metabolomics discovered new biomarkers associated adversely with pulmonary mechanics in asthmatic children. Metabolomic techniques may aid in the development of personalized prognostic, diagnostic and treatment approaches that have the potential to significantly alter pediatric asthma management.